Dr. Tom Cowan
In this webinar, I discussed recently proposed California legislation that would make it a punishable offense for any medical doctor to spread misinformation about Covid either publicly or privately.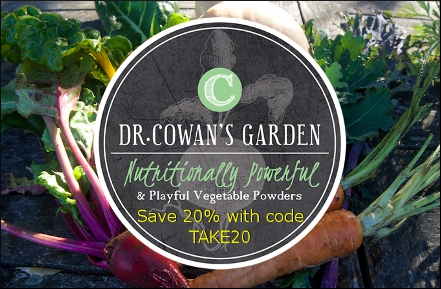 Educate Yourself in the Truth with These Related Resources …
Plandemic Origins Explained: Flawed & Corrupt Medical Science
There Is No New Dangerous HIV Variant
Documenting the "Virus" Lie
Dr. Sam Bailey on Shedding, Vaccines & Graphene Machines
What Antibodies Mean
Alleged Virus That Causes COVID-19 Has NEVER Been Isolated in a Lab
The Supposed Existence of the Virus, Its Isolation & Its Sequencing
Electron Microscopy & Unidentified "Viral" Objects
Response to the Absurdly Antiscientific Corona "Investigative" Committee
How to Lie With Mathematics & Part III of Stefan Lanka's Revolutionary Study
What Is a Virus?
The Challenges Related to RNA Extraction for Genome Sequencing
Anti-bodies Again
GOOD-BYE GERM THEORY
Is Purification of a "Virus" Necessary? Yes.
If Covid-19 Doesn't Exist, What Is Making People Sick?
By the Way, There's STILL No "Virus"
Is the Virus Real? Steve Kirsch Suggests a Debate
Debunking Virology & the "Virus" Narrative with Dr. Tom Cowan
The End of Virology with Dr. Stefan Lanka
Open Letter to Unscientific Germ Theorist Dr. Joseph Mercola
Drs. Tom Cowan & Andrew Kaufman Refute Dr. Mercola's Pseudoscience
Virus Isolation: Is It Real?
Christine Massey in Conversation with Dr. Tom Cowan
A Million New COVID Cases in One Day
If Everyone Understood the Implications of This Revolutionary Experiment
The Nonexistent Virus: Why I Keep Pounding on This
The Scientific Evidence for Ending the COVID Delusion
The Omicron Deception
They Won't Put Down the Idol
The Death of Germ Theory
Dr. Amandha Vollmer Weighs in on Germ "Theory," etc.
The Covid-19 "Virus" Has NEVER Been Isolated & Shown to Cause Disease
New COVID "Scariant": Fact or Fiction? with Dr. Andrew Kaufman
Bombshell: PCR Tests Can't Identify Delta Variant; It's All Fiction
So Much for Virus "Isolation" & Germ "Theory"
Dr. Kelly Brogan: Is HIV to AIDS What SARS-CoV-2 Is to COVID?
COVID-19 Myths Webinar with Drs. Andrew Kaufman & Tom Cowan
Phase 2 of Lanka's Experiments
How Do Virologists Know There is a Variant?
COVID-19 Virology Fraud Explained
COVID-19 Does Not Exist
The True, Albeit Fictional, Nature of the "Virus"
The Virus Misconception: Corona Simple & Understandable
Dr. Tom Cowan Responds to Critics of His Position That Virology Is Pseudoscience
Take That, Germ Theory
Fact Check This
SHOW ME THE VIRUS
URGENTLY NEEDED: Truthers to Wake up Half-truthers
COVID-19: The Only Bigger Hoax Here Is Germ Theory
The Most Important Article on COVID-19 You Will Ever Read
COVID Shmovid
More Truth Pills to Cure the Germ Theory Blind Spot
21 Facts That Demolish the Official COVID-19 Narrative
Coronavirus Smoking Gun
The Germ Theory: A Deadly Fallacy
WHAT ARE YOU WAITING FOR? REQUEST YOUR FREE REVIEW COPY OF THE UBER-RELEVANT CALI THE DESTROYER TODAY!
💉 💉 💉 💉 💉 💉 💉 💉 💉 💉 💉 💉 💉 💉 💉 💉 💉 💉 💉 💉 💉