Sol Luckman, Sol Luckman Uncensored
Welcome to Conversations on Sol Luckman Uncensored, sponsored by Snooze2Awaken.com, Resources for Lucidity.
For more information about my work, including a lot of fantastic free content, check out www.CrowRising.com. I'm also now on Telegram, where I'm sharing daily truth bombs at https://t.me/solluckman …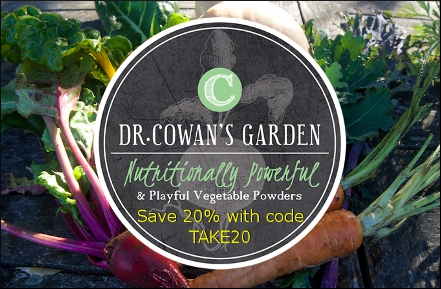 Today I'm honored to chat with the illustrious Dr. Tom Cowan. You can learn more about his work at https://drtomcowan.com. I also urge you to try his amazing health products at Dr. Cowan's Garden using my affiliate link: https://www.drcowansgarden.com/collections/available-now-2#_l_97
Here's the full lively, empowering discussion on Bitchute:
Dr. Tom is a renowned alternative medicine doctor and author of six bestselling books, including the censored THE CONTAGION MYTH, co-authored by Sally Fallon Morell, and CANCER & THE NEW BIOLOGY OF WATER.
He also recently published BREAKING THE SPELL: THE SCIENTIFIC FOR ENDING THE COVID DELUSION, which you can preview at …
10 Game-changing Quotes from Dr. Tom Cowan's New Red Pill, BREAKING THE SPELL: THE SCIENTIFIC EVIDENCE FOR ENDING THE COVID DELUSION
Along with his colleagues Dr. Andrew Kaufman, Dr. Stefan Lanka and others, Dr. Tom is one of the great thinkers and true scientists of our generation. He's also, understandably, one of the most controversial figures in today's "viral" climate controlled by pseudoscientific thought police posing as scientific "experts."
SHOW LINKS:
Drs. Tom Cowan & Andrew Kaufman Refute Dr. Mercola's Recent Pseudoscientific Statement That SARS-CoV-2 Has Been Proven to Be a Real Virus
So Much for Virus "Isolation" & Germ "Theory"—MAJOR Influencer Finally Eats Crow as the Tide Begins to Turn toward Truth
Dr. Tom Cowan Responds to Critics of His Position That Virology Is Pseudoscience & Makes Them Look as Insane as the "Scientists" in GULLIVER'S TRAVELS
Conversations with Dr. Cowan & Friends| Ep 44: Christine Massey
Dr. Amandha Vollmer Weighs in on Germ "Theory," "Infection," "Viruses," PCR "Tests" & More Covid Lies the Traumatized Masses Stubbornly Refuse to See
The New African Virus Mutation Right on Time: A Kindergarten Covert Op for the Ignorant
ABOUT SOL LUCKMAN
Sol Luckman is a pioneering ink and acrylic painter whose work has been featured on mainstream book covers, the fast-paced trading game BAZAAR, and at least one tattoo on a female leg last sighted in Australia. Sol is also an acclaimed author of fiction, nonfiction, and humor.
His books include the international bestselling CONSCIOUS HEALING, which you can read free online, and its popular sequel, POTENTIATE YOUR DNA, available in English and Spanish.
Sol's visionary novel SNOOZE: A STORY OF AWAKENING, the coming-of-age tale of one extraordinary boy's awakening to the world-changing reality of his dreams, won the 2015 National Indie Excellence Award for New Age Fiction.
Written with young adult and young-at-heart readers in mind, SNOOZE further proved its literary merit by being selected as a 2016 Readers' Favorite International Book Award Finalist in the Young Adult-Coming of Age category and receiving an Honorable Mention in the 2014 Beach Book Festival Prize competition in the General Fiction category.
Building on this deep dive into lucid dreaming, parallel universes and Hindu mysticism, Sol's new novel, CALI THE DESTROYER, is a page-turner of a sci-fi tale set in an Orwellian future seeded in the dystopian present that radically rewrites Gnosticism as well as the origins of the earth and humanity.
Sol's popular book of humor and satire, THE ANGEL'S DICTIONARY: A SPIRITED GLOSSARY FOR THE LITTLE DEVIL IN YOU, received the 2017 National Indie Excellence Award for Humor and was selected as a Finalist in the Humor category of both the 2018 International Book Awards and the 2018 Best Book Awards.