Cali and Juice aren't discovering love; they're discovering they've always been in love—since the dawn of creation.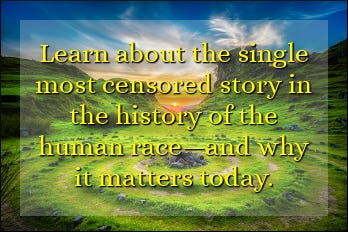 In this page-turner of a sci-fi tale set in an Orwellian future seeded in the dystopian present, resistance to the Archons appears futile … that is, until the Goddess and her consort spectacularly reappear straight out of ancient Gnosticism to take on the control matrix of the Fatherland.
Will the Luminous Child awaken in humanity before it's too late?
"A thought-provoking and absorbing dystopian tale with a New Age touch [that] balances the exploration of human relationships with environmental, social, and political issues … CALI THE DESTROYER is an illuminating and deep read, and the result is a must-read tale in tune with contemporary concerns that it dresses up as an Orwellian future." Readers' Favorite
"CALI THE DESTROYER is a journey into Gnosticism and the mystery schools … It certainly is refreshing to read a novel that is educational as well as entertaining. As an author myself, I understand the importance of incorporating an important message into the framework of a novel. Sol has done this exceptionally well. Take a journey into Gnosticism and other ancient traditions through this novel, and use it as a spring board into further research and enlightenment!" Roger Gilbert, Author, LISTEN TO THE WIND SPEAK FROM THE HEART
The complete audiobook is available with Amazon premiumplus for $0.00. Alternatively, with a modest monthly subscription to Sol Luckman's substack, you can enjoy the audiobook along with additional regularly updated exclusive content for healing and transforming your life.
"Sol Luckman has succeeded at creating a highly enjoyable and compelling narrative about the power of gnosis unlike any fantasy novel I've read in the last 10 years. Packed with humor and a lighthearted tone that makes for an easy page-turner, CALI THE DESTROYER is quickly becoming my most recommended fictional book of 2021!" Mike Winner, Co-founder of Alfa Vedic
"When a book resonates and reminds one of experiences, thoughts and dreams, you know how special it is. CALI THE DESTROYER is a veritable rollercoaster ride of excitement … Think THE CELESTINE PROPHECY meets MISSION IMPOSSIBLE and we're close! CALI THE DESTROYER shows us our possible future if we allow evil to continue and overcome us. This 'faction'-filled book illuminates from the first chapter. Cali's reality blurs with our own and gives us the vision and hope that, collectively, we have the power to create a beautiful world. Sol Luckman has more than a few messages to share where the healing of one's self is just the start. I think this book has huge potential. I think I will read it again!" Sean Maguire, Author, OUT OF THE BAG
"Imagine a future where our worst mistakes become celebrated and only connection with our true Mother can save us. Sol Luckman shows us, by bringing them to life in this remarkable novel, that the Gnostic mysteries hold the ultimate key to our collective salvation." Andrew L. Foss
GO PAID on Sol Luckman Uncensored Updates & Uploads (SLUUU) with a modest monthly fee to enjoy a special online ebook version of CALI THE DESTROYER (to say nothing of the audiobook) in all its Gnostic splendor.
There you'll also be able to enjoy Sol's self-healing classic, POTENTIATE YOUR DNA, which NEW DAWN Magazine described as "both fascinating and an astounding, perhaps even world-changing theory."
Additional regularly added content to SLUUU will include audiobooks, interviews, webinars and other juicy selections—some of which you won't have access to anywhere else.
If you wish to offer additional support for the author's mission of providing unique tools for empowering and catalyzing change in people's lives, you can become a Founding Member and have your name (optional) and website (optional and subject to approval) listed on the site's "About" page.
SO WHAT ARE YOU WAITING FOR? GET YOUR GODDESS ON TODAY!
ABOUT SOL LUCKMAN
Sol Luckman is a pioneering ink and acrylic painter whose work has been featured on mainstream book covers, the fast-paced trading game BAZAAR, and at least one tattoo on a female leg last sighted in Australia. Sol is also an acclaimed author of fiction, nonfiction, and humor.
His books include the international bestselling CONSCIOUS HEALING, which you can read free online, and its popular sequel, POTENTIATE YOUR DNA, available in English and Spanish.
Sol's visionary novel SNOOZE: A STORY OF AWAKENING, the coming-of-age tale of one extraordinary boy's awakening to the world-changing reality of his dreams, won the 2015 National Indie Excellence Award for New Age Fiction.
Written with young adult and young-at-heart readers in mind, SNOOZE further proved its literary merit by being selected as a 2016 Readers' Favorite International Book Award Finalist in the Young Adult-Coming of Age category and receiving an Honorable Mention in the 2014 Beach Book Festival Prize competition in the General Fiction category.
Building on this deep dive into lucid dreaming, parallel universes and Hindu mysticism, Sol's new novel, CALI THE DESTROYER, Winner of the 2022 National Indie Excellent Award for Visionary Fiction and Finalist in both the New Age and Visionary Fiction categories of the 2021 International Book Awards, is a page-turner of a sci-fi tale set in an Orwellian future seeded in the dystopian present that radically rewrites Gnosticism as well as the origins of the earth and humanity.
Sol's popular book of humor and satire, THE ANGEL'S DICTIONARY: A SPIRITED GLOSSARY FOR THE LITTLE DEVIL IN YOU, received the 2017 National Indie Excellence Award for Humor and was selected as a Finalist in the Humor category of both the 2018 International Book Awards and the 2018 Best Book Awards.